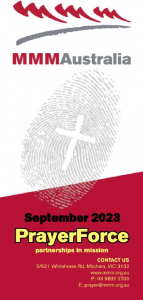 The September 2023 edition of PrayerForce is now available for you to access here.
In this edition of PrayerForce our National Prayer Coordinator, Robyn Fedrick shares a devotion titled: "Prayer is Proactive"

Our 20 key prayer points for September cover various praise points & prayer needs across our regions, projects, volunteers, and the Board.
Our International prayer and praise points this month, focus on the MMM centres in Fiji, South Africa & Thailand.
Thanks for joining us in in prayer.
MMM Australia September 2023 PrayerForce.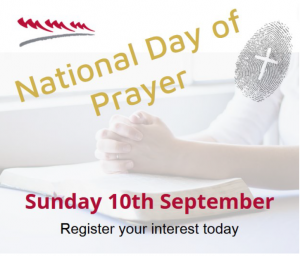 Would you set aside 30 minutes to pray for MMM Australia between 6:00am & 10:00pm?
Can you ask your church to set aside 2 minutes of their service to pray for MMM Australia on the day?
Register your commitment to pray with us via email: prayer@mmm.org.au or phone: 03 9837 2700
A prayer guide will be provided.