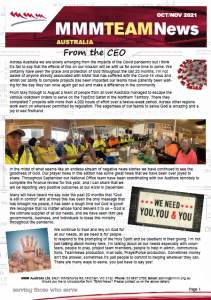 The October/ November 2021 edition of MMM TeamNews is available for download.
In this edition you can read about what's been happening with MMM Australia across our nation and in Thailand.
There's an update from each of our regions on what they've been doing over the last couple of months and how/if they've been impacted by the COVID pandemic.
Download your PDF copy here.