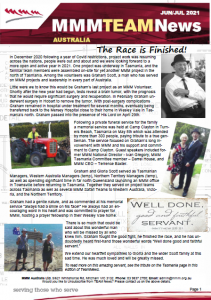 The June/ July 2021 edition of MMM TeamNews is available for download.
In this edition you can read about what's been happening with MMM Australia across our nation and in Thailand.
There's an update on the Top End Safari and you can find information on upcoming projects.
Download your PDF copy here.