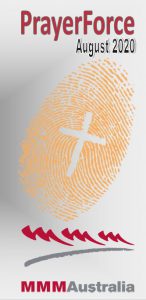 Click here to download the August edition of PrayerForce. Throughout the month of August we are praying every day specifically for our brothers and sisters in MMM Hong Kong who are experiencing significant impact from the political and pandemic issues facing the island territory.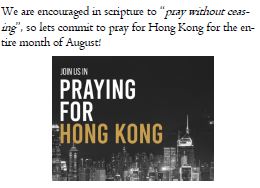 Our national Prayer Coordinator Robyn Fedrick has written a beautiful devotion on peace, something we can all appreciate in these difficult days coping with a global pandemic.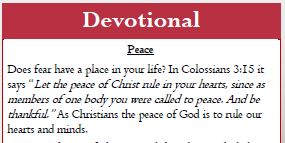 We see encouraging signs across the organisation as we slowly emerge from the restrictions that have largely kept us safe and limited the spread of the virus, one great thing to praise God for this month and to pray for is Ian Graham who is taking up responsibilities for our Build-A-Bond design and production.

There's always a lot to pray about, thanks for partnering in mission with us.