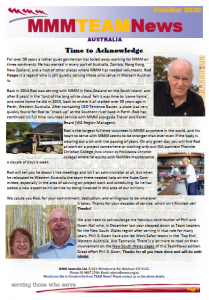 The February / March 2020 edition of MMM TeamNews is now available on-line.
Inside you can read about what's been happening around Australia as well as find information on upcoming projects.
There's also details about our upcoming Dinners in WA, SA, QLD and VIC
You can read Team News on-line or download a copy by clicking here.