If you're looking for a practical way to serve God and help people throughout Australia and around the world, you can do exactly that with MMM!
Through MMM, teams of tradesmen and professionals are working to help build up the kingdom of God – brick by brick, stone by stone, project by project – as we support ministries across the world.
It's the kind of stuff that literally changes lives…and you can be part of it!
MMM is a mission organisation operating throughout Australia and our neighbouring countries. We support Christian ministries by providing building, maintenance and other practical services.
While we do the practical stuff: design, build, engineer, repair, paint, patch and generally make sure buildings and facilities are up to scratch, the ministries we support can get on with the vital work they are called by God to do.
And that makes a real difference to people's lives!
We have served in over 30 countries throughout the South Pacific, South-East Asia and parts of Africa, helping a whole range of people involved in a wide variety of ministries. These include health, education, outreach, evangelism and church planting ministries, local church work and other faith missions.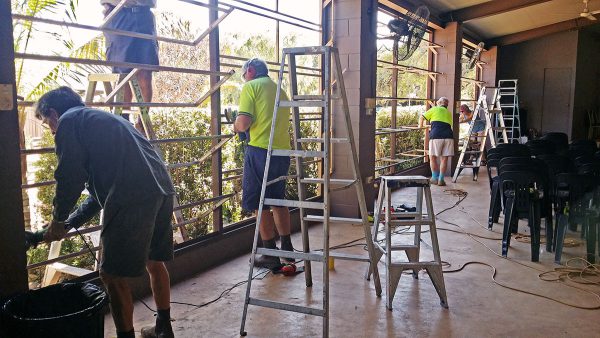 As a mission, we are made up of a large number of members and associate members, volunteers and staff – all working tirelessly to see projects completed and God's Gospel proclaimed.
We do this work through four legs of ministry:
This dedicated team is overseen by our CEO, Terrence Baxter, and the MMM Australia Board.
So if you're a practical person who wants to serve God and enjoy a life-changing experience, MMM is the place for you.
Come, give MMM a call, and join us as we get on with God's work.