MMM Australia was nominated in the Community Awards section of the 2017 Whitehorse Business Group awards. The Whitehorse Business Group is sponsored and supported by the Whitehorse City Council (where MMM Australia head office is located). The awards are a highly prestigious recognition of excellence in all areas of business across the City of Whitehorse.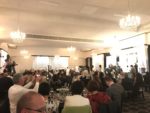 The Community Award recognizes excellence in the areas of community groups and not-for-profit organisations operating in the City of Whitehorse, and MMM was nominated under the not-for-profit banner. Once the nomination was submitted a three-stage review and interview process is followed where all nominations are reviewed and a 45-minute phone interview is conducted to clarify specific detail and establish a short-list of candidates.
Stage two is an on-site interview with our CEO by the two process review volunteers which lasted 90 minutes. This gave them an insightful look into the purpose, vision, and operations of MMM Australia. They then prepare a brief for the judging panel who make the final decision on Award Finalists, and the ultimate winners.
On Friday October 13th, 2017 our CEO attended the Gala Dinner Awards Ceremony in the city of Whitehorse, an event attended by over 300 business owners and staff from the local area. Not really expecting to win, we thought the evening would be a good opportunity to network with local business owners and other community organisations.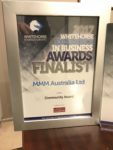 Our first surprise was to find out that MMM Australia was a shortlisted finalist along with two other community organisations from the city. Called onto the stage our CEO accepted a certificate as a finalist and was ready to congratulate the category winner when MMM Australia was announced as the category winner! Imagine his surprise when CEO Terrence Baxter had a 7-meter walk across the stage to accept the winners plaque and think up an acceptance speech because the thought of winning such an award the first time around had not even been considered.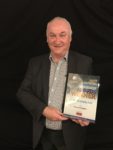 Our CEO was humbled to accept the 2017 Award for the most outstanding Community or Not-for-Profit Organization in the City of Whitehorse. In his acceptance speech to the 300+ guests he said "I'm pleased to accept this award on behalf of the 100's of volunteers across Australia that work so hard to serve the Christian community through MMM".
Congratulations to all in MMM Australia who can share the joy of having your hard work recognized though this significant award.