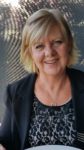 On Friday December 8th, MMM Australia held our Annual General Meeting at which the finance reports, chairman's report, and the Chief Executive Officer's report are presented. It's a constitutional requirement to hold an annual general meeting of members to provide these reports for the membership to consider. This year we had the opportunity to acknowledge the contribution and efforts of Jane Bayliss who is now concluding 11 years as National Prayer Co-ordinator.
With region managers present this year from all regions, it was a particular joy for Board Chairperson – Shane Prior to announce that Jane Bayliss has been offered and accepted honorary membership (Life Membership) of MMM Australia. Shane presented Jane with a small token of our appreciation and prayed for her on behalf of the entire MMM family.
Jane has probably impacted more people across our organisation than any other individual, and although she prefers to quietly work in the background, her role has been one that brings her to the front lines of our ministry constantly.
In his presentation to the AGM, CEO Terrence Baxter said "the impact Jane has made on people's lives within MMM cannot be overestimated and she may never know in this life just how much or how many people she has actually impacted, but I'm sure she will find out one day when she stands in the Kingdom of Heaven".
Jane has worked tirelessly over the past eleven years to bring before us the needs of MMM, our volunteers, and our client organisations. When people need prayer, Jane has mustered the troops to their knee's across the nation and we have seen many miraculous answers to prayer because of the faithful prayers our people praying for the work and needs of MMM Australia.
She isn't going too far though, and is certainly not leaving the MMM family. Jane and husband Owen are involved on the Vic/SA Region Committee. I'm sure we will also see Jane at the Head  Office Prayer Fellowship on the third Wednesday each month.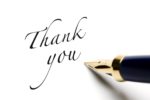 Thank you Jane for all your care and support, thank you for your faithful prayers, thank you for the outstanding job you have done for 11 years. Mobile Mission Maintenance is much the richer for having you co-ordinate our prayer teams for so many years.
We are still looking for a person to step into this vital component of our ministry. If you feel God could be calling you to serve in this capacity please give our Chief Executive Officer a call. This is a ministry that can be performed from any location.