2017 has been an exceptional year for MMM Australia.
We are a long way through the Strategic Plan I presented to the Board in 2014, and have continued to work through the strategies outlined in that comprehensive 5 year plan.
One of the key elements was to get the right people, in the right place, doing the right things. It sounds easy when you say it fast, not so easy in practice but it's a key fundamental of a properly structured organisation. One of the significant issues I've had in the forefront of my mind for the past 4 years has been 'no region manager' in Victoria/South Australia. The truth is that it's been almost 9 years since we have had region managers active in all regions.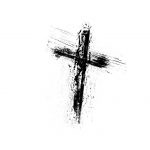 I can report for the first time in that period that we now have region managers appointed in all regions across Australia. John & Anne Cooper have remained steadfast in their roles as region managers for the Northern Australia Region, and Trevor & Karen Beard have been a constant in Western Australia. Lyndon & Kelly Bell served as Region Managers in New South Wales for 7 years but at the end of 2016 Lyndon moved on to a ministry to youth through Gosford Council in NSW, and Kelly continued with the challenge of being a mother to 4 wonderful children and supporting Lyndon in his work. In March this year Rod & Lynn Dowling completed a three year commitment to MMM as region managers in Tasmania. They have been such a blessing to those who serve faithfully in Tasmania as well as a great support to me as CEO.
It would be easy to be in despair as the Chief Executive without knowing that our God would have it all under control. In early May we welcomed Geoff Jarvis to the leadership team as region manager Victoria/South Australia. Then in August we agreed with Shane & Ruth Goelst to take up the leadership of the Tasmania region. Finally after much prayer and discussion we saw Greg & Robyn Jackson take up the challenge from God to lead in New South Wales. How wonderful it is to see God's provision in such a wonderful way. For the first time in many years we have region managers in all regions and can begin to look beyond the horizon, and put some longer term plans in place as these managers take up responsibilities in their regions and keep the work of MMM going on at ground level. This is a great joy to my heart. We still need new volunteers, in all areas of our operations, we still need finances to be provided, we still need resources, but I know my God is much bigger than our needs and "He is faithful to supply all our needs according to His riches in Glory!"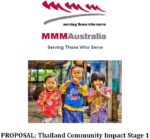 In early September this year the Board of MMM Australia made the decision to establish a permanent centre in Thailand to support the growing work there. We have an opportunity to purchase a block of land and build our first MMM Centre since establishing the Tasmanian centre in 2008. We need to raise an initial $30,000 to acquire the land. If you're moved and challenged in this opportunity and would like to know more, you can download our Project Prospectus by clicking here.
100% of all funds donated will go directly to this project, if you wish to donate to this project our account details are: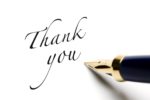 Bank: Westpac
Account Name: MMM Australia
BSB: 033 349
Account Number: 541089
Please use the description of : Thai Project
I've had one of the busiest years of my life over the past 12 months, but I'm genuinely excited to look over the horizon at new opportunities to expand the work of MMM into South East Asia. I'm committed to this project, I've invested in it personally and I'm challenging all MMM supporters to get behind the Boards decision to commence a new era of growth for MMM.
Terrence Baxter
Chief Executive Officer