On July 14th, MMM CEO Terrence Baxter was a guest presenter on Vision Radio's 20/Twenty program with Host Neil Johnson. The subject under discussion for an hour live on air was the re-launched MMM Associates Programme.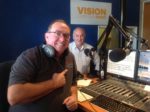 MMM Associates was first commenced under the leadership of one of the founders of MMM Mr John Walder. It's a program that seeks to identify volunteer's skills and talents and allows each individual to apply those gifts in the most productive and meaningful area of our Mission endeavor.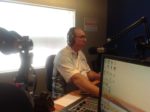 According to our CEO, a lot of the information, knowledge, and resources of the original Associates Programme has been lost to the organisation through a variety of events and issues in executive management over a number of years. "If it wasn't for our dedicated region managers the entire programme would have been lost". In 2016 significant research was undertaken with the intention of re-calibrating and relaunching the Associates Programme. Purpose and structure has been defined across 5 key areas of our mission activity where peoples skills and talents have been identified and there is a real need to drive the work of MMM forward.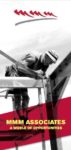 On The Road – MMM Project volunteers are out and about on MMM work projects in your local area, in your region, or right across Australia. You can even work in other countries on MMM projects.
On Your Knee's – MMM Prayer Teams support every aspect of our Mission by praying, praying, and praying. Nothing blesses a project team more than a call from an MMM Prayer partner letting them know they are praying for them and for the project.
On A Desk – MMM Admin volunteers work in lots of different administrative roles helping co-ordinate and run all areas of the Mission. We can train you and help you to help others from the desktop.
On The Tins – MMM Fundraising volunteers assist in a variety of great events to help raise the funds that keep our Mission on the move. This is one of the most rewarding areas of volunteer work at MMM.
On The Stage – MMM Ambassadors tell others about the work and the needs of MMM. Working with our region leaders the Ambassadors visit churches and conferences to present the MMM story and to talk with interested people about how they can 'serve those who serve.'
In chatting with the CEO his message is simple; "There really is a world of opportunities for people to serve in their own gifting, no matter where you are, or what you do we can find a meaningful purpose for you to serve those who serve through MMM." If your interested in joining MMM Australia as an associate, simply download the application form here, fill it out and speak with your local Region Manager who can start the process with you.