Project Opportunities – NSW
All expressions of interest for these NSW projects should Lyndon Bell, MMM NSW Manager (02 4357 2921, 0430 337 098, or email Lyndon) or by directly contacting the names listed with each project …
Riverside Church, Ermington NSW. Op shop and Food Bank renovations. For more details phone Les Schwebel on 0419 142 948 or email Les.
Coonabarabran Presbyterian Church, Coonabarabran NSW. Amenities block refurb. For more details phone Paul Barnham on 0401 880 820 or email Paul.
Project Opportunities – Victoria
Please prayerfully consider how you can help on these two country Victorian projects. We would love to assist these churches as they seek to spread the Gospel, so call Mitcham Head Office – 03 9837 2700, or email Head Office to register your interest in these churches continue God's work in the Community.
Seymour Presbyterian Church, Seymour, External repairs incl. toilet block, guttering, eaves etc
Cornerstone Community – Quarry Hill (Bendigo), Internal refurbishment of Church Hall, Incl. kitchen installation
Project Opportunities – WA
Whether it is in Perth or country WA, there are always opportunities to serve in a place as big as WA,. How you can help the below projects oppotunities become a reality for these ministries. For more information, please contact Trevor in the WA Office – 08 9456 0022, or email MMMWA Office.
Thornlie Christian College, Thornlie, Shed relocation within property and pouring concrete floor
Thornlie Church of Christ, Thornlie, Minor Church modifications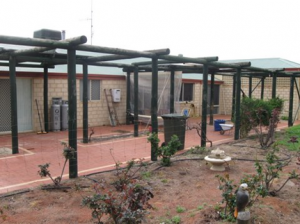 The Olive Branch, York, Veranda/Patio replacement