From the CEO's Desk
Black Saturday as it has been named occurred on this day 10 years ago. It is a day that transformed the lives of many Victorian's and affected whole communities.
For MMM the devastation and impact of the fires on that day remain with us today, and especially for those directly impacted who continue to faithfully serve those who serve.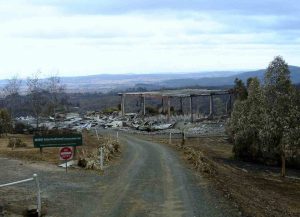 On this the 10th anniversary we continue to pray for the MMM staff and volunteers who directly experienced the Black Saturday fires. I came to MMM almost 5 years after the fires having not had any direct engagement other than being one of the 3.5 million Victorian's whose heart went out to the communities that were suffering.
I soon met Owen & Jane Bayliss and listened to their heartbreaking accounts of that day, something that lives with me constantly. I've met others that were on-site at MMM on that terrible day, and listened to their accounts of the horror they faced, and also the protection of God through the firestorm.
I know that just hearing the stories and accounts from that day is only a small thing compared to the life impacting affects of things faced on February 7th 2009. We continue to pray for everyone involved and those still affected by the trauma of that day. Please join with me on this 10th anniversary to pray for the MMM people involved, and also the communities in which they live. Pray that God would continue to be an overriding presence in their heart and a source of peace and comfort as the journey forward in life.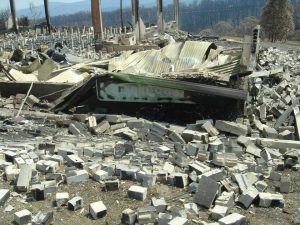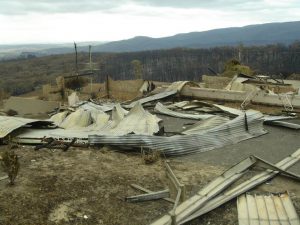 We think of those who lost loved ones, friends and neighbors, and we pray for them to know the comfort of a God and a community that still cares, still loves, and still feels with them.
I encourage you to continue to pray for everyone impacted by the Black Saturday fires.
Terrence Baxter
Chief Executive Officer
MMM Australia
(Thank you to Graham Young for the Photo's)